Massage therapy is the working of both superficial and deeper layers of muscle and connective tissue using various techniques. Massage therapy serves to enhance function, aid in the healing process, and promote relaxation.
While many individuals might provide "massage", a Registered Massage Therapists (RMTs) is often preferred. Registered Massage Therapists are well trained, regulated, and their services are covered by most private insurance plans.  A Registered Massage Therapist has completed a diploma program at a recognized school of massage therapy, which allows them to become a member of one of Canada's massage therapist associations.
There are numerous benefits to be achieved through regular massage therapy. Whether your need is to have a moment of relaxation, or reduce muscle tension or attain relief from chronic pain, a therapeutic massage can enhance your overall sense of emotional and physical well-being as well as your quality of life.
Therapeutic massage should be an important part of your health maintenance plan. It can improve your quality of life by: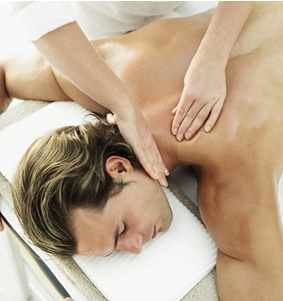 Reducing muscle tension.
Improving circulation.
Stimulation of the lymphatic system.
Reduction of stress hormones.
Relaxation.
Increasing joint mobility and flexibility.
Improving recovery of soft tissue injuries.
Why
Able Body

for Massage Therapy in Lethbridge?

The massage therapists at Able Body Health Clinic in Lethbridge have experience with a variety of musculoskeletal conditions. Moreover, our therapists understand the importance of inter-professional collaboration between healthcare providers. For this reason, the massage therapists at Able Body will work with your chiropractor, physiotherapist, acupuncturist and/or medical doctor to ensure you are getting the best care for your specific needs. Massage therapy is available Mondays to Saturdays. You can see our clinic hours here, and see our team of Registered Massage Therapists on our Health Professionals page.




Photo from Flickr